It is a little cold up here in New England. Not a lot of sailing going on. Boats are on the hard, wrapped up warm under covers, waiting… The winter solstice is today, which means Spring is not (truly) too far away (really).
So what is a Sea Sprite owner going to do with all the spare time over the next few months? Well, one erstwhile sailor spent some time at the local DMV here in Massachusetts, and came up with a new way to say "I love my sea sprite". Jon Goff has to win some sort of award for this one: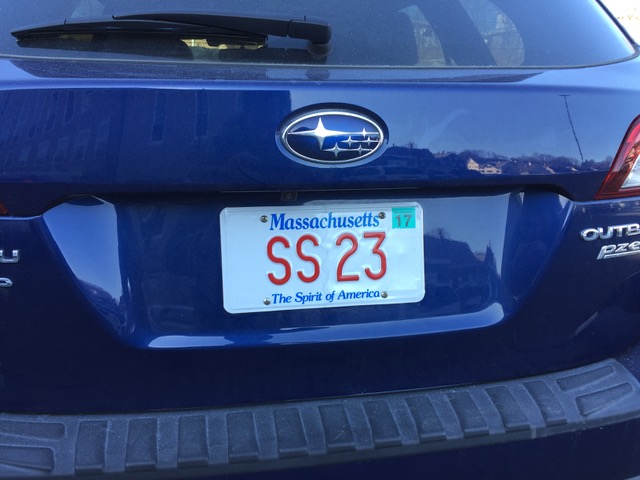 Have a wonderful Holiday Season, everyone, and a fun filled New Year's Eve. Raise a toast to all of us sea sprite lovers around the world!!