Hard to believe, but it is that time of year. Our annual meeting and dinner will be held once again at the Bristol Yacht Club in Bristol, RI, on Friday, April 7th, at 6 pm of this year with drinks from the bar followed by a delicious buffet-style dinner.
I have always found the event thrilling. Trading outlandish sailing stories is always fun. When I say my boat can fly, the reply is often "Sure. So do pigs". But, really, she can: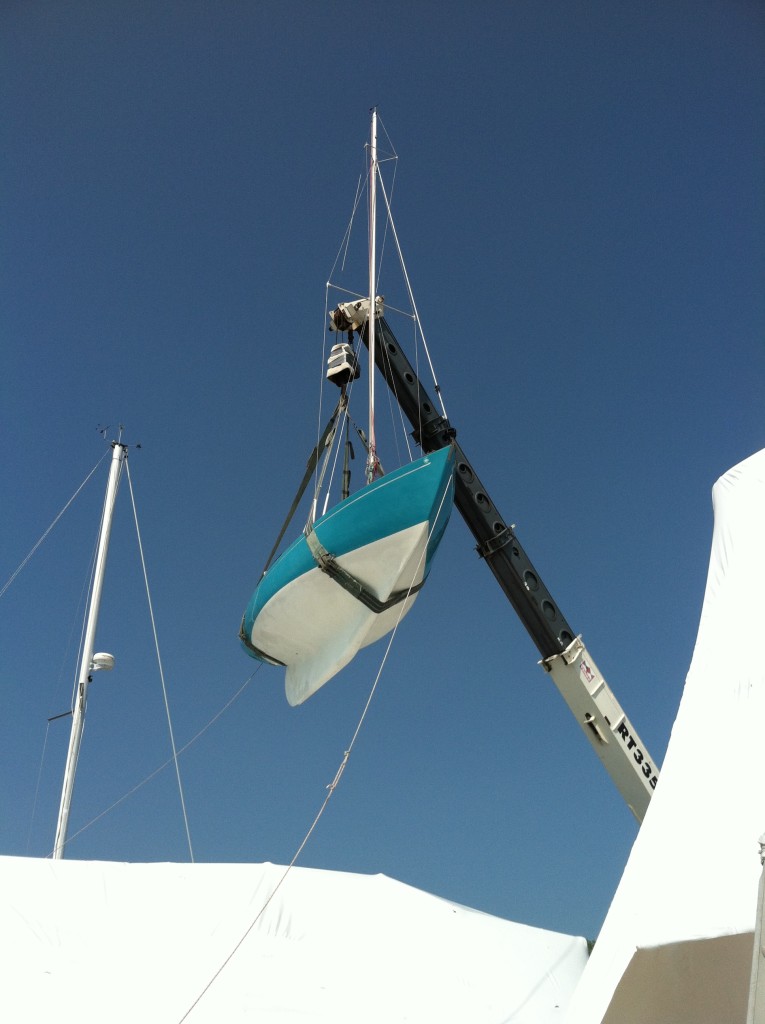 And Lulabelle is not a pig.
I also love renewing sailing friendships. And I love meeting fellow sailors who love their sea sprites. There are so many of us around. The boat and new owners over the years have created a sea sprite diaspora that spreads across the US even into Canada. I wish we all were closer so the Spring meeting could be HUGE!
It is a fun event. Amos House will put on another delicious buffet dinner of Mediterranean salad follow by chicken marsala accompanied by rice piaf and seasonal veggies and ending with dessert. Cost is around $20 for early sign-ups, around $22 if one signs up later. For reservations, please contact Chris at Bristol Yacht Club at their contact page on the website byc contact list, Click on his name to use the club's email list (his preference), or call him at (401) 253-2922. You actually pay at the event.
Bring the family. All are welcomed!
See you soon.