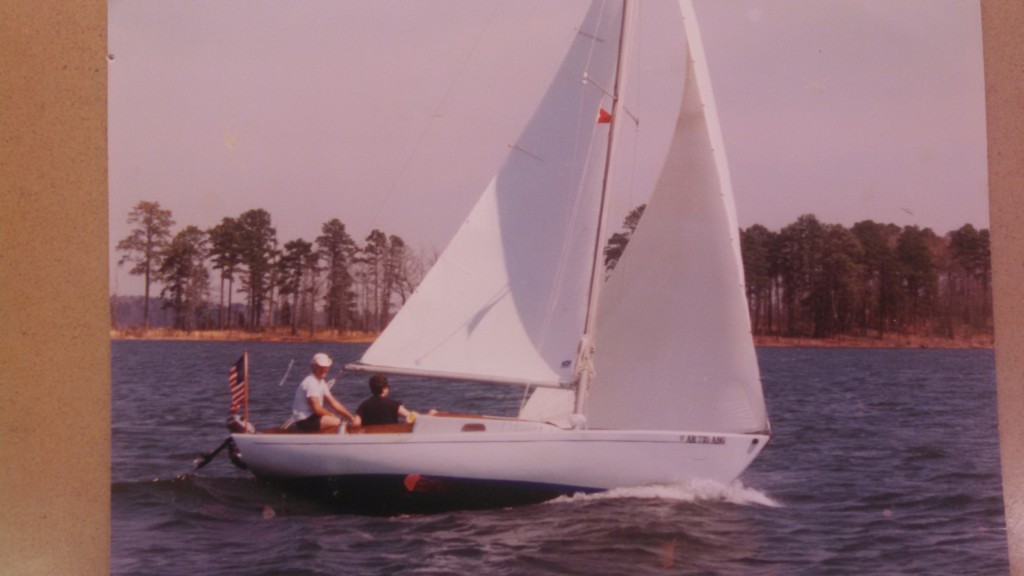 I am selling my SS23 Narvick because my father, who owned her, passed away recently.  I used to sail her with him and my Grandfather in Mass. where we originally bought her.
She is in pretty good condition. We moved down to Louisiana, and sanded her and put new gray marine paint from top to bottom about 10 years ago. We put her back into the water in Arkansas at Lake De Gray. We have pulled it out twice to re coat the bottom and polish the paint the last time it was out was about 2 years ago. We have added an outboard motor mount on the stern that can lift the motor out of the water when she is underway. She has a knot meter and a depth gauge with 12 volt battery and solar charger.
My Dad had a new trailer built for her before his death that goes with the boat. It cost $2,800.
Her name is Narvik. I have my Dad's sea sprite log. She is hull #10 with sail number 10. The only thing not original are the winches. She sleeps four and I have two sets of cushions one set that is gray and the other that is maroon. She has multiple sails in reasonable condition and a good sail cover.
The bow has some damage from hitting the dock, and needs to be fiber glassed and repainted.
Price:  $3,200.
Location:  Lake DeGray, Arkansas
Contact Lee at email:  Sprint41@aol.com   or at phone:  318-464-5261 
Here are a few pictures, more available upon request.