For a background review of the need for a mast compression post, see the previous article on building a mast compression post by Dejan Radeka. Here is another story and more specifics on the same subject by Ken Easley. Both are posted here from entries in The Forum.
I've completed the Mast Compression Post. Here are some notes and pictures.
For the Top Support:
A 12″ long by 3 1/2 " wide by 3/4″ thick piece of oak with added pieces for the ends.
Oak from Lowes.
And a 12″ long and 2″ x 2″ piece of Aluminum Angle Iron.
Aluminum from On Line Metals http://www.onlinemetals.com/
And some G 10 from Jamestown Distributors
I drilled and chiseled out some recesses for the mast step bolts/nuts and the wires.
I added some G 10 on the ends to shim it up to fit more snuggly.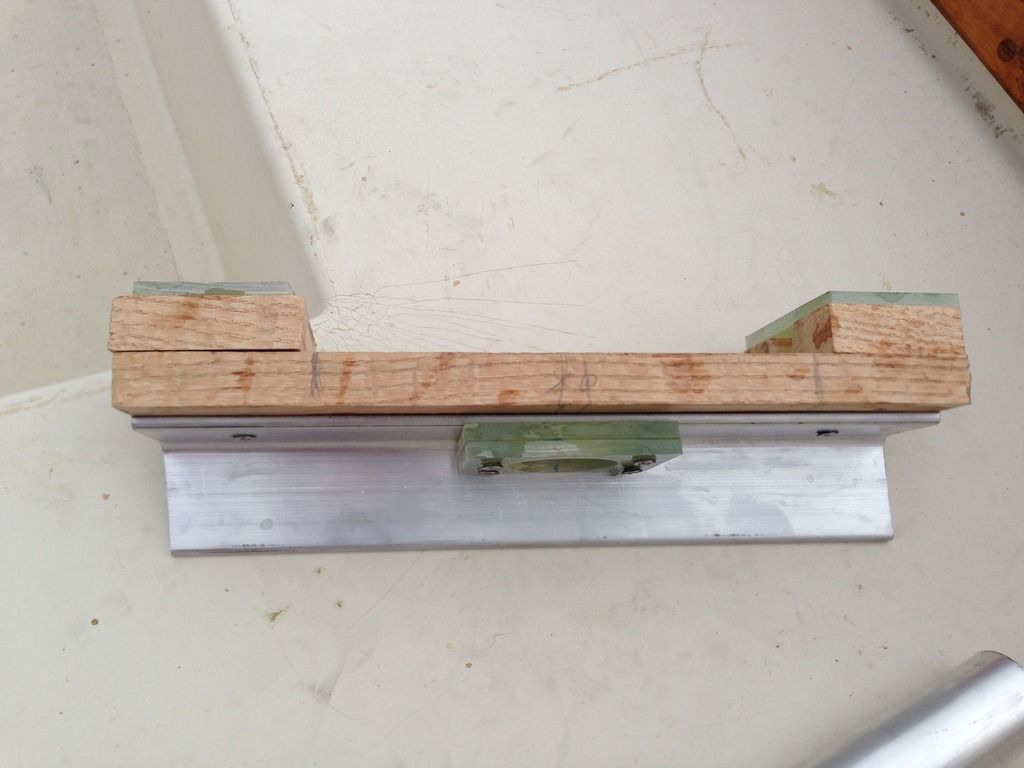 For the Bottom Support:
A piece of oak that was about 8 inches long and 3 1/2 by 3 1/2
That I bought at Lowes and shaped to fit the hull just above the bilge using an angle grinder with a 60 grit flap disk. And attached some G 10.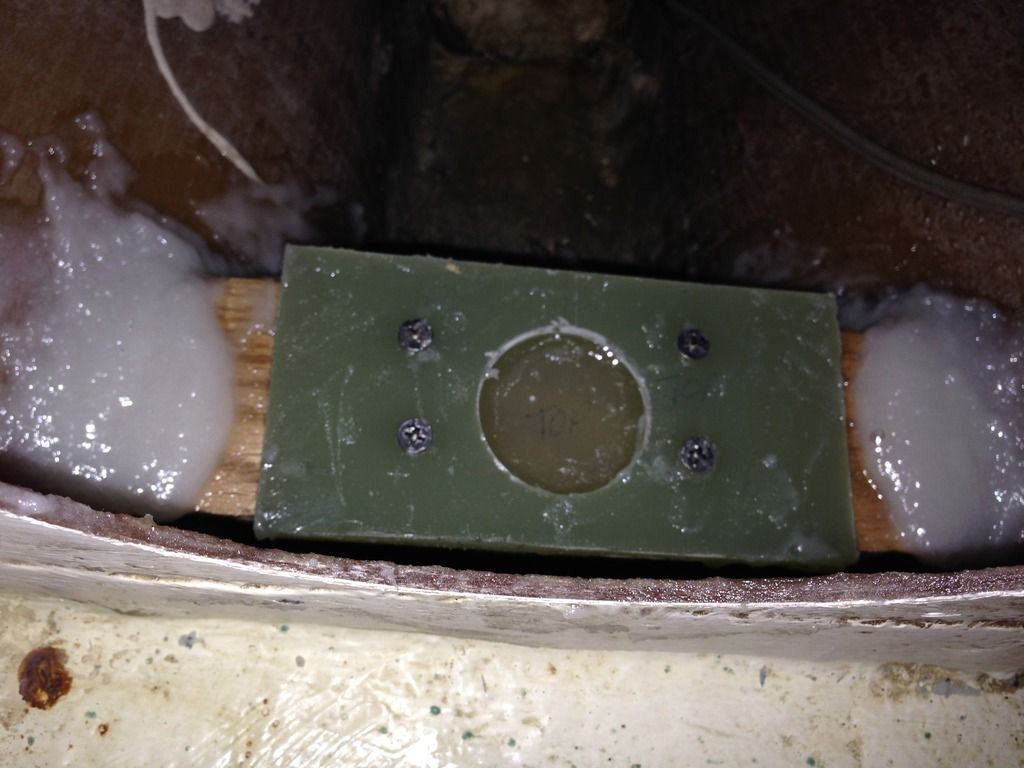 For the Strut Adjuster:
one 1″ × 5″ SS hex head bolt
one big SS fender washer and two SS nuts
from Albany County Fastenershttps://www.albanycountyfasteners.com/
Hex Finish Nuts 304 SS – 1″-8 (1-1/2″ Flats x 55/64″ Thick) Qty-3
Hex Tap Bolt 18-8 SS – 1″-8 x 5″ Qty-1
Flat Washers 304 SS – 1″ (1.062 ID x 2 OD x .125 Thick) Qty-3
and for the strut itself
an aluminum tube 4 feet in length that I cut down to approximately 3 feet
from On Line Metalshttps://www.onlinemetals.com/
1 piece @ $39.71/piece Aluminum 6061-T6 Bare  Extruded Tube  1.5″ x 0.25″ x 1″ Cut to: 48″
Somehow the hole for the strut came out slightly off center.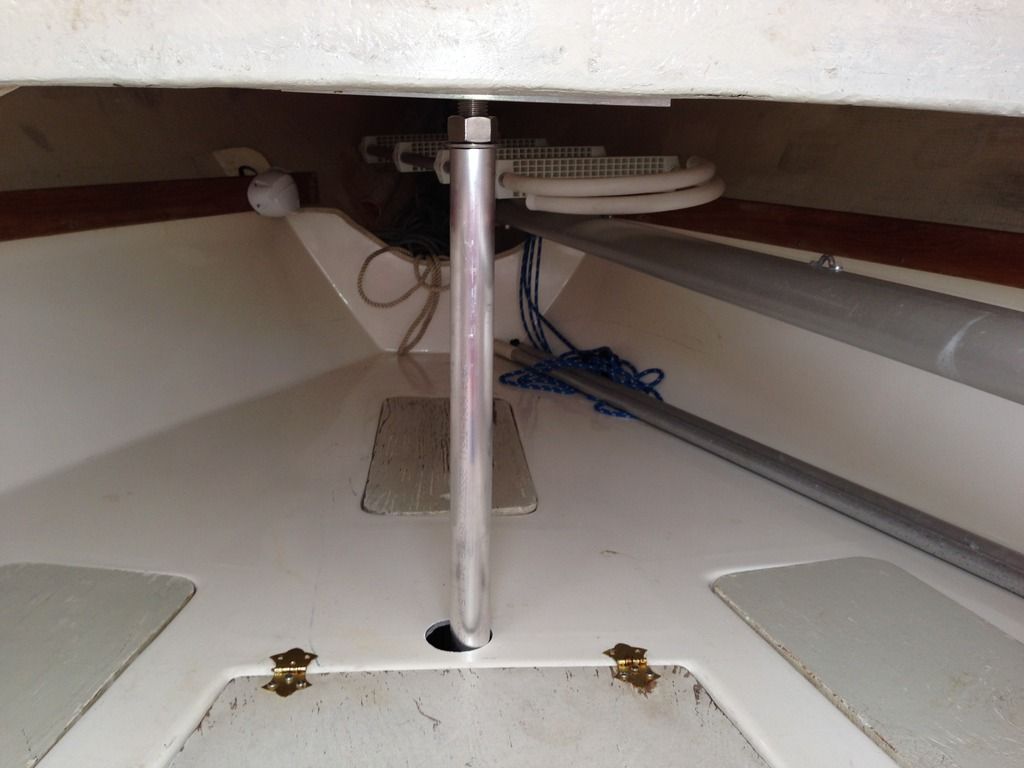 I'll be adjusting the stays and shrouds and tightening up the support post soon.