WG Sofrin Fine Prints has just finished designing a customized Sea Sprite Weekender profile print. The Class Association has worked in conjunction with Sofrin for accuracy in the drawings. The print captures the elegance and simplicity of the Sea Sprite 23 design. With the high quality execution of the final product we are sure it will be highly regarded.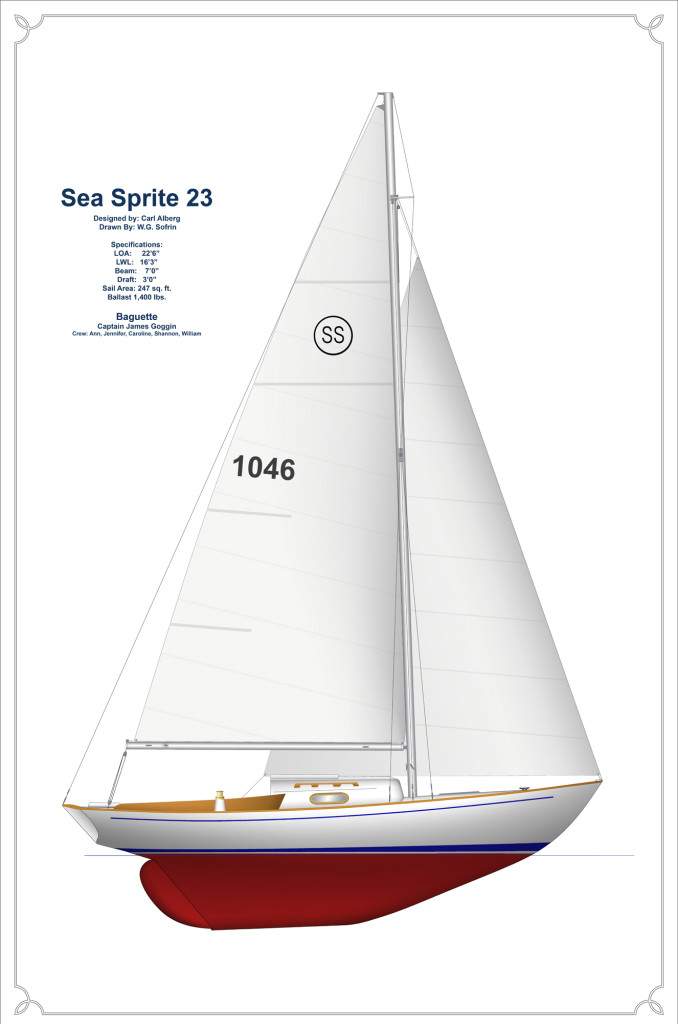 Customized options such as the sail number, hull colors, title block, size, owner's name, crew names, paper type, and framing are offered. Sofrin will discuss other available options with you as well, and will send you digital proofs via email for your review of layout and color.
The print is produced using archival inks on acid-free select print stock. WG Sofrin Fine Prints specializes in customizable print services. This beautiful Sea Sprite print will make a great gift and a wonderful addition to your home.
For pricing and options information, go to SS23 Fine Art Print Order Form.
To place your order, print the Order Form, and follow the instructions at the bottom of the form. Remember that members of the Sea Sprite Association receive a 10% discount for your order.
If you own a daysailer and want to purchase a print, please contact Carter at seaspriteassociation@yahoo.com. He will be coordinating with Will Sofrin to determine the demand for the print.