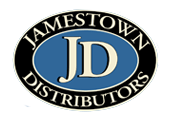 JAMESTOWN DISTRIBUTORS
As an active member in the Sea Sprite Association, you will be eligible for a 10% discount on most catalog items (on some items more, on some items less because of contractual requirement with suppliers) from Jamestown Distributors, one of our country's top marine suppliers. They have an unmatched reputation for quality, best prices, and customer service.
The discount can be obtained with phone orders only.  When you join the Sea Sprite Association,  you will receive information on how to obtain the discount.
Here is the link to Jamestown Distributors.           HAPPY SHOPPING!

QUANTUM/THURSTON SAILS 
Active Sea Sprite Association members are welcome to a 10% discount on any Sea Sprite sail order whether racing or cruising. All Quantum Sails are custom made and we welcome emails or phone inquiries for a quotation. We have a large library of Sea Sprite sail designs for the 23, 27, 28 and 34.
Contact:    Steven Thurston
Address:    112 Tupelo St. Bristol, RI 02809
Phone:       401.254.0970 at
E-mail:        sthurston@quantumsails.com
WILL E. SOFRIN FINE ART PRINT
As a SSA member, you will receive a 10% discount for your order from Will E. Sofrin of a fine art customized print of your sea sprite. The print captures the elegance and simplicity of the Sea Sprite 23 design. Customized options such as the sail number, hull colors, title block, size, owner's name, crew names, paper type, and framing are integrated into the print. Soften will send you digital proofs via email for your review of layout and color to be sure the print is one of your boat.
The print is produced using archival inks on acid-free select print stock. WG Sofrin Fine Prints specializes in customizable print services. This beautiful Sea Sprite print will make a great gift and a wonderful addition to your home.
For more information on the fine art print and instructions on how to order, go to fine art print.